Knowledge Graphs and Natural Language Processing. The Year of the Graph Newsletter, July/August 2019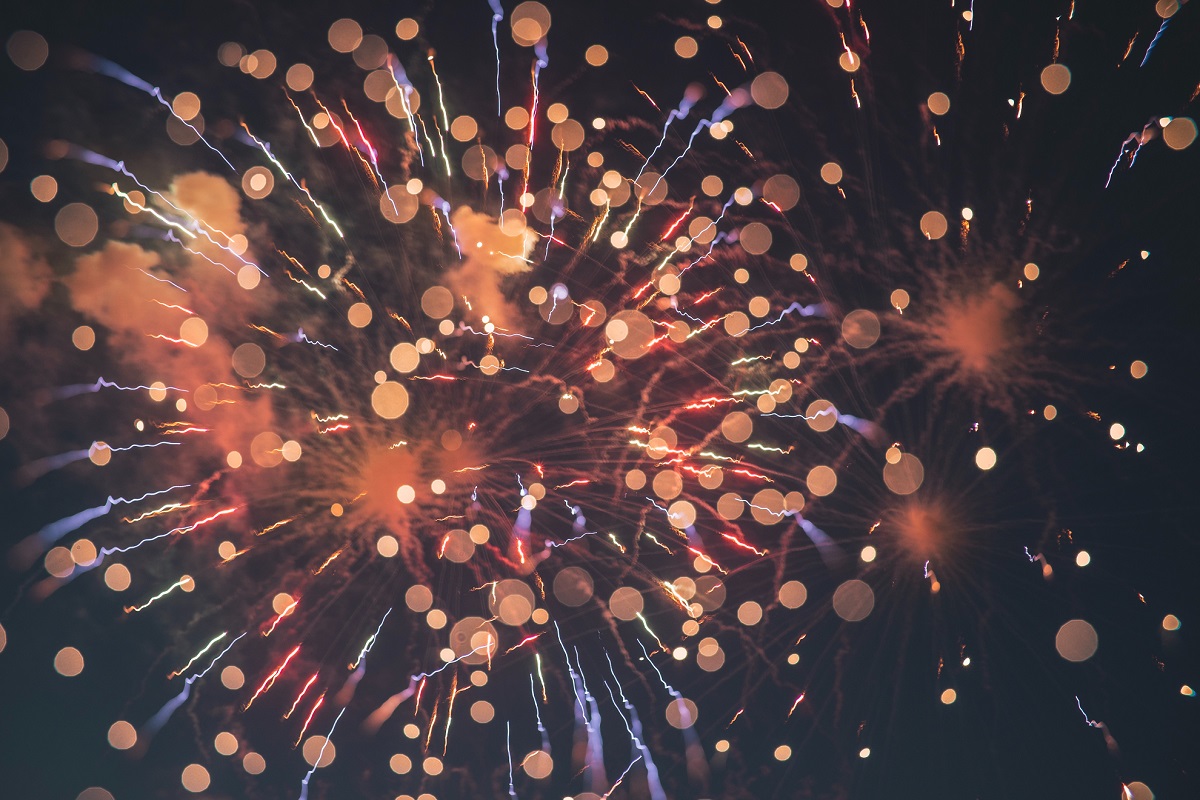 ---
Pinterest gets with the knowledge graph program. Facebook releases a new dataset for conversational Reasoning over Knowledge Graphs. Connected Data London announces its own program, rich in leaders and innovators.
And as always, new knowledge graph and graph database releases, research, use cases, and definitions. A double bill summertime newsletter edition, making your knowledge graph living easy.
---
Pinterest adopted Semantic Web technologies to create a knowledge graph that aims to represent the vast amount of content and users, to help both content recommendation and ads targeting. A mixed team from Stanford and Pinterest present the engineering of an OWL ontology—the Pinterest Taxonomy—that forms the core of Pinterest's knowledge graph, the Pinterest Taste Graph.
---
Facebook AI researchers study a conversational reasoning model that strategically traverses through a large-scale common fact knowledge graph to introduce engaging and contextually diverse entities and attributes in conversational agents. As part of this, they created a corpus called OpenDialKG.
OpenDialKG was created using the Freebase knowledge graphs and 15K conversations between human agents. The conversations were recorded, referenced Freebase entities were identified, and the paths corresponding to the reference of entities in the flow of the conversation added to OpenDialKG.
The DialKG Walker model was developed, that learns the symbolic transitions of dialog contexts as structured traversals over KG, and predicts natural entities to introduce given previous dialog contexts via a novel domain-agnostic, attention-based graph path decoder.
---
The OpenDialKG research was published in ACL 2019, the annual meeting of the Association for Computational Linguistics. ACL 2019 was enormous — 2900 submissions, 660 accepted papers, more than 3000 registered attendees, and four workshops with about 400 attendees. About 30 papers out of 660, or 5%, involved Knowledge Graphs.
Michael Galkin from Fraunhofer IAIS outlined some major areas where KGs were most represented and described some very promising papers. Galkin notes research in Dialogue Systems over Knowledge Graphs. Natural Language Generation of Knowledge Graph facts. Complex Question Answering over Knowledge Graphs. Named Entity Recognition and Relation Linking over KGs. KG Embeddings & Graph Representations.
Bonus track: natural language interfaces for databases, including both relational databases and RDF graph databases
---
Connected Data London, the leading event for those who use the relationships, meaning and context in Data to achieve great things, has announced its lineup for 2019. The biggest and most visionary event to feature the rich array of technologies which make up the Connected Data landscape is taking place in London on October 3 and 4, 2019.
Building on a tradition dating back long before analysts like Gartner proclaimed knowledge graphs a key technology of the 2020s, the conference focuses on Knowledge Graphs and Graph Databases, AI and Machine Learning, Linked Data and Semantic Technology.
---
What is a knowledge graph? Mike Bergman from Cognonto Corp. embarks on a journey through various knowledge graph definitions found in literature. Bergman notes that if one looks up what is a knowledge graph, one finds there are some 99 references on Google, plus 22 academic papers. Bergman presents and compares various definitions of knowledge graph.
---
Alan Morrison from PwC goes one step further, elaborating on the difference between knowledge graphs and a graph databases. You would think this should be clear, but we've seen a good deal of confusion, ranging from users to "influencers". The clarity Morrison offers is much needed.
---
Graph databases have a lot of hype right now, but as DataStax's Dave Bechberger puts it, this does not mean there isn't real value there. But there's a number of things you need to do to cut through the hype. Bechberger shared his experience, Kurt Cagle weighs in his Forbes article, and a number of experts share their opinions to provide a well-rounded view.
---
Graph database Stardog announced its latest version 7, featuring up to 20x write performance improvements, knowledge graph virtual transparency, and schema multi-tenancy.
---
Another graph database, Dgraph, lead by ex-Googler Manish Jain, announced its $11,5M Round A funding to pursue its unique and opinionated path.
---
Wikidata has grown to become one of the most important knowledge graphs in the world. But what is it exactly? Lydia Pintscher is Wikidata's Product Manager, and here she goes back to Wikidata's origins, and explains in simple terms what it is, how it works, how it's connected with Wikipedia and what its benefits are.
In addition, a group of researchers from Society Byte conducted a research on Wikidata in order to estimate class completeness in its collaborative knowledge graph environment. They experimentally evaluated their methods in the context of Wikidata, concluding that their convergence metric can be leveraged to identify gaps in the knowledge graph.
---
A new public knowledge graph is born. TheyBuyForYou is a three-year initiative bringing together researchers, innovators and public administrations from 5 European countries. Its aim is to make procurement data more easily accessible and hence facilitate better decisions in areas such as economic development, demand management, competitive markets and vendor intelligence.
To achieve this, TheyBuyForYou leverages a range of data sources which are integrated into a knowledge graph, which is used in data analytics and decision making. The team announced the first release of the TheyBuyForYou knowledge graph, integrating tender and company data. As of the first quarter of 2019, the graph consists of over 23 million triples (records), covering information about almost 220,000 tenders.
---
The skills needed to build knowledge graphs are precious, and so is sharing the knowledge on knowledge graphs. Chris Mungall continues his series on tips on building ontologies, ranging from the obvious need to clearly document them, to techniques for building them in a modular, normalized way.
---
More tips: what are your options for serializing RDF? A lot, so Joep Meindertsma from Ontola tries to answer the question: What's the best RDF serialization format?
---
More RDF, more releases. CSV2RDF is a streaming, transforming, SPARQL-based CSV to RDF converter. Version 2.0 has just been released, now with named arguments and a Docker image.
SANSA (Semantic ANalytics StAck) is a framework for large-scale analysis, inference, and querying of knowledge graphs. Version 0.6 has just been released, including features such as tensor representation of RDF and RDF data quality assessment methods.
Last but not least, RMLStreamer is a framework that executes RML rules to generate high quality Linked Data from multiple originally (semi-)structured data sources in a streaming way
---
Most people are using one of the 2 more popular ways to model graphs, RDF and property graphs. RDF* is a proposal for extending RDF in a way that can facilitate mapping between them. One of the differences between RDF and property graphs are their semantics, so Chris Mungall explores a way to map RDF semantics to RDF*.
Olaf Hartig, a researcher from Linköping University who has proposed RDF*, takes a step further by providing a theoretical foundation for converting property graphs into RDF* data and for querying them using the SPARQL* query language.
---
Bob DuCharme is a well-known SPARQL expert. Here he explores Querying geospatial data from OpenStreetMaps with SPARQL.
---